Overview:
CAGE Code: 7TTW1

DUNS: 080546871

Women Owned Small Business: Yes

Socially and Economically Disadvantaged: Yes

Small Disadvantaged Business: Yes

Minority Owned Business: Yes

NAICS Codes: 541715, 541714, 541713, 541511, 541512, 541330, 334413, 334111, 334511, 336413
Prixarc, LLC is among select few companies located in proximity to U.S. Air Force Research Laboratory at Wright Patterson Air Force Base with expertise in intelligent computing, advanced microelectronics, microfabrication, and microsystems integration suitable for applications in high performance, safety-critical, mission-critical, and extreme operating conditions.
Prixarc is a pioneer in developing blockchain technologies for security and intelligence capabilities in aerospace, biomedical, and autonomous systems.
Prixarc leverages the SBIR/STTR processes and other funding mechanisms to develop, mature and commercialize technologies. We seek active partnerships to further expand and to license our portfolio of Intellectual Property (IP) and to bring our technologies to market.
Facilities and Equipment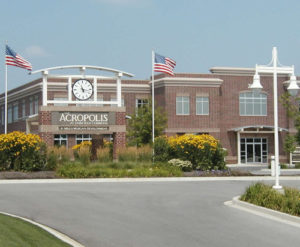 All our products are designed, assembled, and tested in U.S.A